The Management Team consists of a Chair, Treasurer, Secretary and minimum of 5 other nominated members.
The Association of Building Compliance has two full time employees managing the Administration and Training of the Association.
National Management Team Committee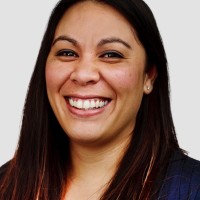 Laura Williams
Chairperson
Current Chair of the Association of Building Compliance
Laura Williams professional role is the Operations Manager a Bay Building Compliance Management Ltd (BBCM). Laura has over 14 years' experience and has been a member of the Association for over 10 years.

Laura's expertise are in building warrants of fitness, specified system subcontractor management, remedial and installation management, fire evacuation schemes, trials and training, IQP inspections and the resolution of various building compliance issues, all of which have proven instrumental in her having an overarching understanding of all aspects of building compliance and fire evacuation management. Laura is keen to remain as an active and contributing member in the industry and is an advocate of sharing knowledge to better improve our understanding of life safety in NZ buildings.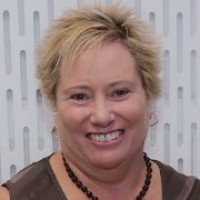 Gale Ward
Treasurer
Gale is a Director and Co-owner of AssetCare Limited and has been a member of the Association since inception. Since the start of AssetCare in 1999, Gale has developed the Building Compliance section of the company, which includes processes and protocols to ensure clients meet their legal obligation.
Gale has been involved in developing a customised software solution to improve job management, compliance inspections and reporting to clients. With more than 15 years experience in the Building Compliance Industry, Gale brings a background of knowledge in company administration and financial control and has been Treasurer of the Association since 2009.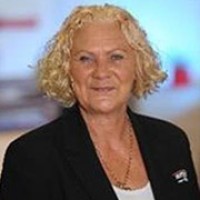 Lindsey Matthias
Management Team
Lindsey Matthias is the New Business Development Manager at Argus Fire Protection with 12 years' experience in the Fire Protection and building compliance industry.
Lindsey is involved in the strategic business development including tendering, contractual relationships, developing and delivering Testing & Maintenance schedules for Fire Protection systems for existing and prospective client premises.
Lindsey to passionate about educating building owners and tenants on their obligations and gaining more knowledge on compliance and Building Warrant of Fitness requirements.
When she has some spare time she enjoys getting out on the water fishing and gardening & DIY.
Ngok Ung
Management Team
General Manager of Compliance Consultants Limited with
13+ years in the service industry.
Strong sales and customer service background.
Passionate about educating and sharing knowledge on compliance and Building Warrant of Fitness Requirements.
Enjoy keeping active and playing Touch Rugby and Indoor Netball.
Also enjoy food and trying new eating establishments.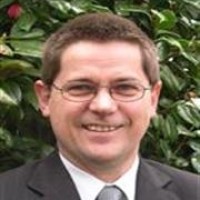 Lyall Senior
Management Team
Lyall worked for a multinational lift company for 21 years before leaving to establish Lift Solutions Ltd, an independent specialist lift and escalator consultancy, in 2003. In 2006 he also established Infrastructure Analysis Ltd, a company which undertakes IQP inspections and energy use and performance analysis of lifts and escalators.
With almost 40 years in the industry, Lyall has an intimate understanding of lift standards, service contracts and service delivery requirements which complement his technical expertise with both of existing and newly installed equipment.
Lyall is IQP certified throughout NZ for SS8 equipment. He is passionate about raising the standard of lift installation and servicing by working with suppliers to ensure all vertical transport systems remain safe for users - all of the time. He is pleased to be part of the Association of Building Compliance Management Team.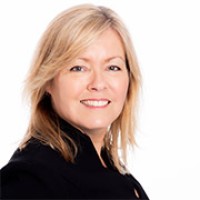 Tonya Wright
Management Team
Tonya Wright has worked in the compliance industry for over eight years, including holding the position of General Manager at one of New Zealand's largest BWoF companies. During this time, she has built positive relationships with Council, Council auditors, IQPs and her clients.
Tonya is well regarded in the industry, providing assurance to building owners and body corporates, that they will meet all of their obligations under the Building Act. It's this drive and passion that has led her to joining the ABC Committee to assist in achieving their primary goals for the members.
Tonya also is a registered IQP and holds a postgraduate degree qualification in Accounting, Management and Finance.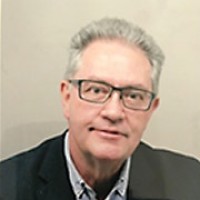 Malcolm Christie
Management Team
Malcolm has been involved in the fire protection industry for a number of years. Having represented a number of passive fire manufacturers including Promat and Boss Fire as well as active fire system manufacturers including Ampac in the fire alarm and sprinkler industry, Malcolm brings a wealth of industry insight to the Association Management Committee.
Malcolm is the Passive Fire Program Manager at Argest Technical Services and is an active member of numerous industry associations and institutes including Facility Management Association of NZ (FMANZ), Building Officials Institute of NZ (BOINZ) and the Fire Protection Association NZ (FPANZ) serving as an active participant of the passive fire special interest group (SIG) and is currently involved in the working group dealing with the development of a code of practice for fire stopping in NZ. Malcolm has previously been involved in other working groups dealing with position statements on passive fire and the recently introduced NZQA level 3 qualification for passive fire installers.
On a personal level Malcolm likes getting his hands dirty with DIY projects around the house, burning passive fire products to gain an insight into their performance, and has been a ground member of Eden Park for the past 12 years, attending most, if not all, events supporting the Black Caps, All Whites and obviously the mighty All Blacks.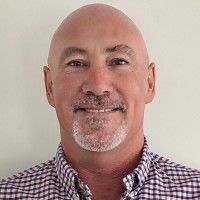 Warwick Taylor
Management Team
Warwick is a Practicing IQP and Inspection Consultant, with close to 20 years direct and indirect experience in Fire Protection and Building Compliance.
From school Warwick joined the Royal New Zealand Navy as an Engineer and trained in Fire Protection and Damage Control at the Naval training facility .
He is a Director and Building Services Manager of Christchurch based Compliance Building Services Ltd.
Personally Warwick is keen to see IQPs more actively involved in Construction Monitoring, He can also be seen on the side-lines supporting his two children on sports fields up and down the country.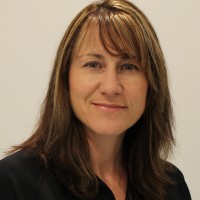 Rachael Chandler
Business Development and Administration Manager
I have an extensive background in administration, training and event management, particularly in the area of support and development. I am passionate about delivering quality customer service outcomes by working collaboratively and developing individuals through industry training initiatives. I look forward to supporting your membership or training needs and working with you.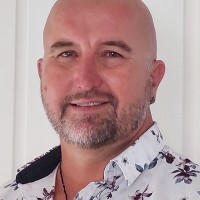 Trent Fearnley
Chief Executive Officer
Kia ora koutou katoa, my name is Trent Fearnley and I am the CEO for The Association. The educational landscape has undergone a major change that affects all training up to level 6 qualifications and this includes skills and training relating to our members. My goal is to enhance the capabilities of ABC Tech and increase the educational offering to enable our members to not only to upskill themselves but to gain suitable qualifications for their role and for any changes that may come from the Reform of Occupational Safety and the introduction of the licencing regime for Safety Critical Work. The roles of our members are critical and essential for maintaining the safety of people within the built environment.
I have over 26 years experience in the fire industry and the education industry, ranging from firefighting to fire investigator to fire risk management and fire engineering. I have been recently involved with the Reform of Vocational Education in NZ and I am also on the Board of Vocational Engineering Education NZ and the Institution of Fire Engineers.