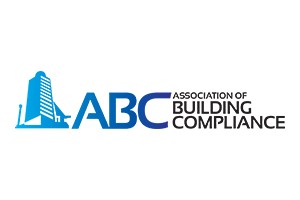 A Word from the Chair
Kia ora koutou,
Can you believe that it is November already! November for our industry is one of our most busiest months of the year as we try to cover off on some December jobs due to December and January being short months for us. So if you are feeling overwhelmed know that you are not alone, we are all feeling it and we will get through it like we always do. So be kind to yourself and to others at this time.
Further to the release of the September 2023 Cabinet Paper, we have had a few enquiries from members about what is happening and the short answer is, we are not sure yet. We have heard some TA's have begun an intensive Boarding House auditing programme, another has taken it upon themselves to put fire separations on all their Compliance Schedules (means of escape or not) and that is about it. The message we do want our members to know is that we are here for you and we will push to be involved in changes as a key stakeholder in the building compliance industry. As mentioned in last month's newsletter please continue to support the IQPs in your company by ensuring they have adequate resources and time to do their job as many may be feeling under pressure whilst we wait for details and if you feel that you need further training, please visit our website or contact us directly for a chat.
The Committee continues to be busy with organising next year's conference in Nelson, discussing industry issues and how we can be involved, upcoming training and seminars we are going to hold. In good news, our membership numbers are climbing and so we have had to employ a part time administrator to support Trent and Rachel. A big welcome to all our new members! Thank you for choosing to be a member of the Association, we hope you find value being with us.
Nga mihi nui,
Laura Williams
A Word from the CEO
Kia ora koutou,
I was fortunate enough to take some personal time last month to recharge my batteries and to get in a few games of rugby. I also attended the AGM of the Institution of Fire Engineers and Fire UK conference in London. I would like to say that there was some new topics but unfortunately, they are tackling the same topics we are facing in NZ, Fire Safety in Batteries, Assessing competency of Fire Risk Assessors, Providing information on your building: The Golden Thread and Enforcement: Who is responsible.
These topics resonate with the environment here in NZ and we need to be looking at how these problems are being tackled overseas and how we can learn from them to improve our profession. Over the next few months, I will attempt to breakdown a few of these topics with some ideas on how we can improve in these areas. Watch this space for developments.
I was also honoured to meet with the Asian Pacific Chapter of the Chartered Association of Building Engineers (CABE) who have members here in NZ. Our associations have many common goals and we work in the same built environment. CABE is a worldwide Association with a very large membership base. We had a great dialogue on how we could work together on CPD events and how we could tap into some of their resources to help us develop and improve our core competencies. I thank Ben Bradford for the introduction.
Lastly, if you are not aware, MBIE issued last week the updated the Protection from fire Acceptable Solutions, C/AS1, C/AS2, F7/AS1 and C/VM2. Please not that there is a 12-month transition period ending on 1 November 2024. These changes incorporate the latest standards NZS4512:2021, NZS4514:2021 and NZS4541:2020. NZS4510:202 was not cited unfortunately at this stage. It is also interesting to note there are additional requirements for Sleeping Accommodation buildings when systems are defective or going to be isolated, a risk assessment is required to be carried out. We will be incorporating these changes into our training so you will be updated when to do your next CPD event.
Link to the summary of changes:
New Building Code documents published on 2 November 2023 | Building Performance
A link to the new documents:
Acceptable Solutions and Verification Methods | Building Performance
Nga mihi,
Trent Fearnley
Local Authorities Property Association (LAPA)
In our recent representation as an exhibitor at the Local Authority Property Association (LAPA) conference, we had the privilege of participating in an event that brought together specialists in property management and property consultancy. Our presence at the conference was motivated by our commitment to support LAPA and to raise awareness about the Association of Building Compliance in New Zealand (ABC), our dedicated members, and the benefits of networking and collaboration within our industry.
One of the highlights of our participation was the opportunity to share our expertise. Due to a last-minute speaker cancellation, ABC was fortunate to step in and provide an insightful presentation at the conference. We extend our sincere thanks to esteemed committee member Nick Crowe from Argest for delivering an excellent and informative talk on behalf of ABC. This unexpected opportunity allowed us to shed light on the critical aspects of building compliance and the significance of our role in the industry.
As a casual sponsor of the event, we also want to express our gratitude to LAPA and the dedicated events team for their hard work in organizing an informative and enjoyable conference. This event not only provided fantastic networking opportunities but also served as a platform for industry professionals to share valuable information and insights. This experience reaffirms the importance of collaboration and knowledge sharing within our sector, and we look forward to our continued involvement with LAPA and similar events in the future.
FMANZ Fire Protection Masterclass
ABC was asked to collaborate with other industry Associations and Specialists, such as AON, Argus and Cosgroves, to contribute to a one-day workshop that covered everything a Facility Manager needs to know about fire protection and systems, from concept, consenting, system design, installation, certification, maintenance and compliance, change of use, insurance implications and more.
Our CEO, Trent Fearnley, presented on the Building Legislation and the requirements on when a Building Consent was required and when an exemption was applicable. This was well received and prompted many questions from the audience. The benefit of presenting to the Facility Managers was educating them on their requirements as the owners representative and what is required from the IQP's they engage. Hopefully this engagement and education will help bridge the gap between Facility Managers and IQP's as we are all working towards achieving safer buildings for people.
Once again this is another example of collaboration and knowledge sharing within our sector. We look forward to continuing to build on our relationship with FMANZ and look forward to working together with them on future events.
Whats happening in Training?

We are on the final stretch for training for this year. If you have not fulfilled your CPD requirements for this year you may want to look at these courses below. We look forward to publishing our new look training schedule and offering next month for 2024.
So take a look below at our offerings for October and book now to secure your place.
23 November - Nelson - SS15/3 & SS15/5 Fire and Smoke Separations - Passive Fire Protection
Morning Introductory Workshop and afternoon Inspect, Maintain and Report Workshop
24 November - Whangarei (and online)- Means of Escape to a Final Exit - morning
Emergency Lighting - afternoon
For a list of all courses throughout the year and a detail description of them, please visit our website via the link below.
Workshops/Seminars » Association of Building Compliance (abciqp.org.nz)
We had a very good turn out to our August round of forums. We did have a few technical issues streaming the events however we did record them and they will be on our website soon with the presentation slides.
This week we have 3 forums around the country. The BOP/Waikato forum has been postponed and we will try to get a new date to you soon.
You must register to attend these forums. More details and venue locations are on our website, click here to see more and to register, its free for members to attend and we welcome new people too. We look forward to seeing you all there.
BOP/Waikato - in person and streaming live
Date: TBC
Time: 8.00am - 10.00am
Venue: 177 Elizabeth Street, Tauranga 3110 -Tauranga Art and Craft Centre
Speaker: TBC
Auckland - in person and streaming live
Date: Tuesday 21 November 2023
Time: 7.30am - 9.30am
Venue: Royal Oak Bowls, 146 Selwyn Street, Onehunga, Auckland
Speaker: Prashant Patel - Cooling Towers
Palmerston North - in person and streaming live
Date: Wednesday 22 November 2023
Time: 8.00am - 9.30am
Venue: Palmerston North Fire Station, 50 Cook Street, Palmerston North
Speaker: Trent Fearnley - will be presenting an update on the B-RaD and S-RaD process and how to work within the process. We will include example to assist you in this process.
Wellington - in person and streaming live
Date: Thursday 23 November 2023
Time: 8.00am - 10.00am
Venue: The Open Polytechnic, 3 Cleary St, Waterloo, Lower Hutt
Speaker: Nick Crowe from Argest Technical Services will be presenting an update on the B-RaD and S-RaD process and how to work within the process. We will include example to assist you in this process.
He will also be explaining the changes that were implemented on 2nd November with the Acceptable Solutions and Verification Method. Part of the changes included the referencing of the latest versions of NZS 4512 and NZS 4541 and both of these have a new section on Risk Assessment which we will be explaining.
ABC Conference 2024 - 31 July - 1st August, Nelson
We are very excited that our Annual Conference and AGM will be in Nelson next year. Planning is already underway with speakers and potential site visits. We are going to be putting out a call for papers for speakers very soon so if you have a topic that you want to share with the wider audience please, we encourage you to submit a paper for the conference.
We hope to get the first conference delegate brochure out before Christmas.
We look forward to seeing many of you there next year in the sunny Nelson!!!!
P.S. Why not extend your stay and enjoy some of the great offering Nelson has to offer....perhaps a winery or two, a fishing or cycling adventure or visit the famous Te Waikoropupū Springs.

Welcome to our new members
We always pleased to see the continued growth of our association. As such, we would also like to welcome the following new members who have joined us since our last newsletter.
| | |
| --- | --- |
| Nexus Building & Fire Services Limited | Kavan (Kevin) Sonara |
| Vanguard Fire Protection | Barney Atkinson-Saul |
| Fireco Ltd | Ben Greyling, Vernon Dryden, Dean Gibson, Ryan Ikin, Shane Thompson |
| Ryanfire Products Limited | Malcolm Christie, Paul Ryan, Ben Graves, James Hawkins |
| Elsec Services Limited | Chris Pinkney, Euan Pinkney, Peter McNeur |
| Kaizon Fire Protection | Dan Norton, Daren Green |
| Chillex | Jay Gorhekar |
| AHI- Carriers | Henny Kobussen, Nigel Moppett |
| Home Care Limited | Don Frame |
| Security By Design | Ross Hunt |
| Waimate District Council | Stu Chapman, Sam Overton |
Wellington City Council Barry Harlen, Maggie Kay, Pat Gillon, Mike Akavi, Markham Meredith, Craig Maher, Andrew Domb, Shaun Burkett, Christian Velasco, Sarah Gilligan, Tanvi Bhagwat, Julian Stokes, Jack McKinlay, Danielle Le Bon, Tom Hanipale-Thomson, Touzelle Pitman, Alix O'leary, Marty Andrews, Alex Weston and Flora Hansen
Thank you to our Partners

Diamond Partners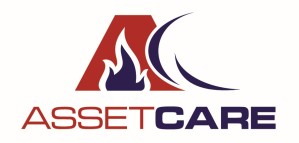 Gold Partner Silver Partner